MYJ House by BodinChapa Architects stands out in Prawet district
BodinChapa Architects' MYJ House in the residential area of Prawet district, Bangkok, reflects a balance in design that maximizes land use while preserving and integrating with nature. Situated on a limited corner plot, the building strategically utilizes the land's orientation to create well-ventilated areas on the south and east sides. Considering the density of neighboring structures, the design preserves privacy while optimizing the homeowner's lifestyle. The team at BDCA prioritizes the direction of sunlight to influence the building's form and functionality. The unique architectural style focuses on blocking heat from the south, channeling natural light into specific areas, such as the kitchen and staircases. The house's shape is informed by the oblique lines of internal stairs, resulting in a distinctive structure. The exposed brick facade on the south side, with a semi-opaque pattern, serves aesthetic and functional purposes, acting as a visual barrier and reducing heat transmission.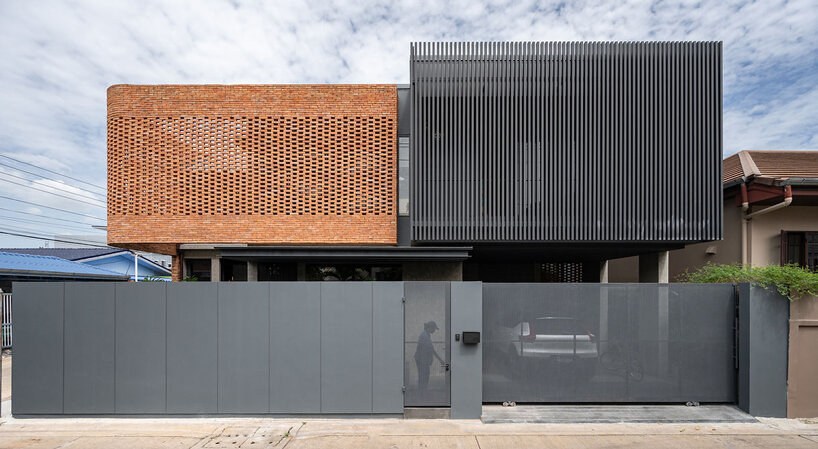 all images by Rungkit Charoenwat
brick-clad walls extend from the exterior to the interior
The architects incorporate bricks as a defining material that extends from the exterior to the interior, expressing the owners' identity. Notably, the stairs serve dual purposes—shaping the building and functioning as a heat barrier. The interior promotes an open and airy atmosphere, with interconnected living, dining, and kitchen spaces on the first floor. The design considers the differing lifestyles of the homeowners, providing private zones while fostering connectivity. Skylight designs on the third floor infuse the central area with dynamic natural light, creating a playful ambiance. MYJ House harmonizes with its surroundings and embodies a balance between functionality and nature.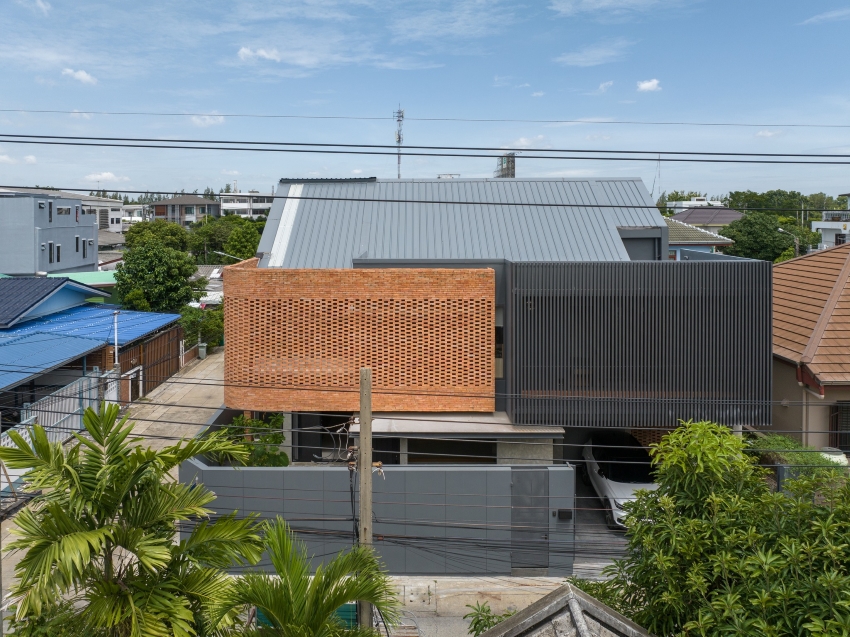 MYJ House reflects a balance in design, maximizing land use while integrating with nature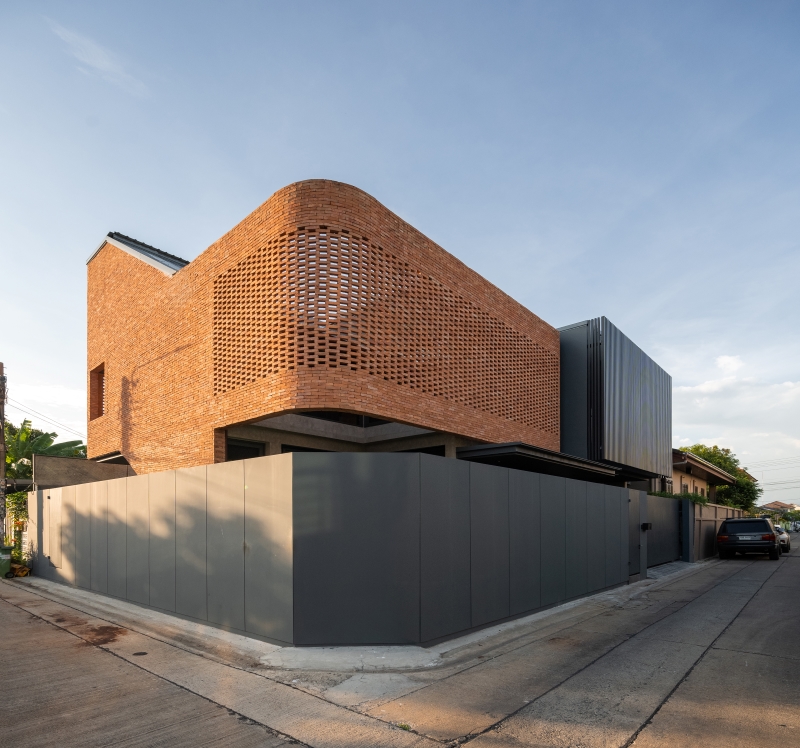 situated on a corner plot, the building strategically utilizes land orientation for air ventilation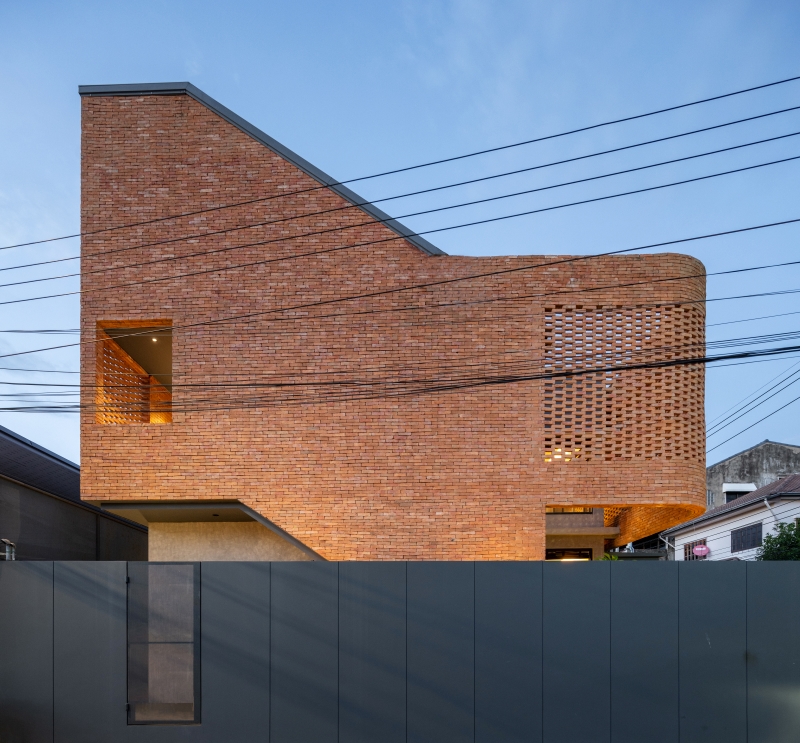 the house's shape is informed by the oblique lines of internal stairs, resulting in a distinctive structure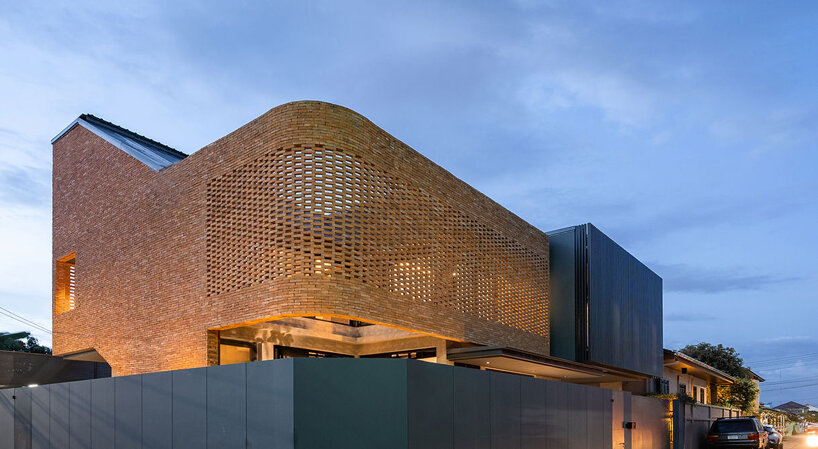 the semi-perforated brick facade infuses dynamic natural light, creating a playful ambiance